Planning to build a new Colonial home in Connecticut or New York? We can help!
DeMotte Architects is your Colonial home architect for CT & NY, with 30+ years of experience!
Turn your dream Colonial home into a reality with DeMotte Architects. We design custom Colonials ranging from traditional to contemporary styles.
Schedule a Colonial home design consultation with DeMotte Architects, serving CT & NY: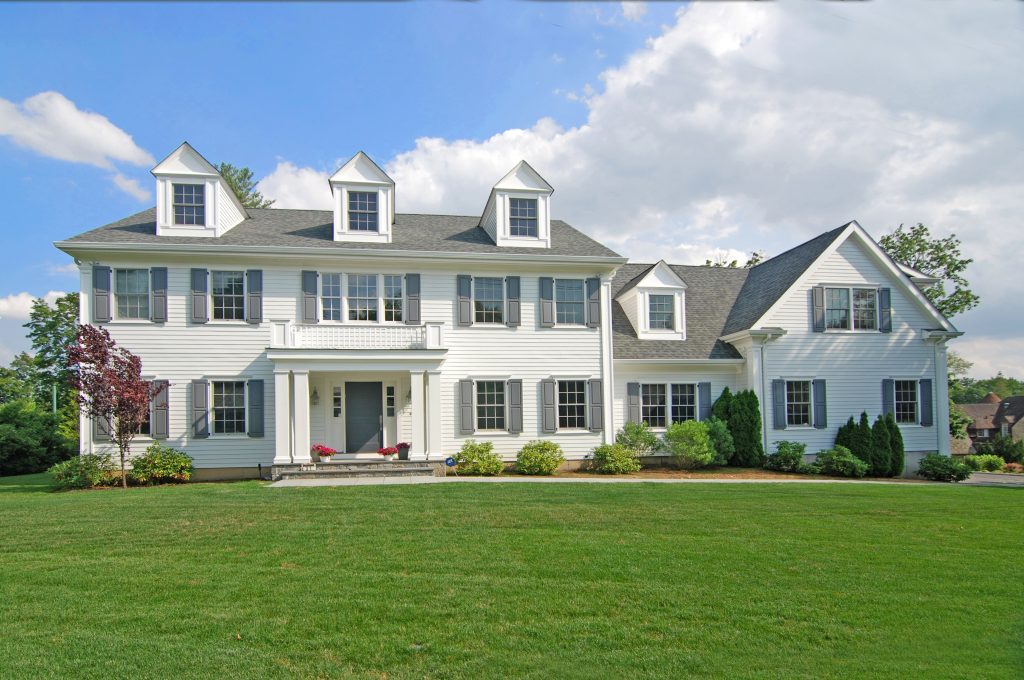 Build a new Colonial customized for your needs…
Colonial houses by DeMotte Architects bring together a timeless design + modern technology + best practices in home construction.
Our detailed drawings help outline the scope of work so that builders can provide more accurate estimates. Beware – Vague construction drawings leave a lot to the imagination and home builders often charge more to cover these unknowns. To help ensure your project's success, choose an architect who's experienced, reliable, and detailed.
Detailed construction drawings help keep custom home projects on time and budget!
Schedule a Colonial home design consultation for Connecticut or New York: